Bring the Best of Local Christian Radio to Every Listening Device
The Radio Base software suite lets your station stream live to millions and connect to listeners around the world like never before. Transform and future-proof your radio broadcast by meeting your listeners where they are on their devices, smart speakers, and modern cars.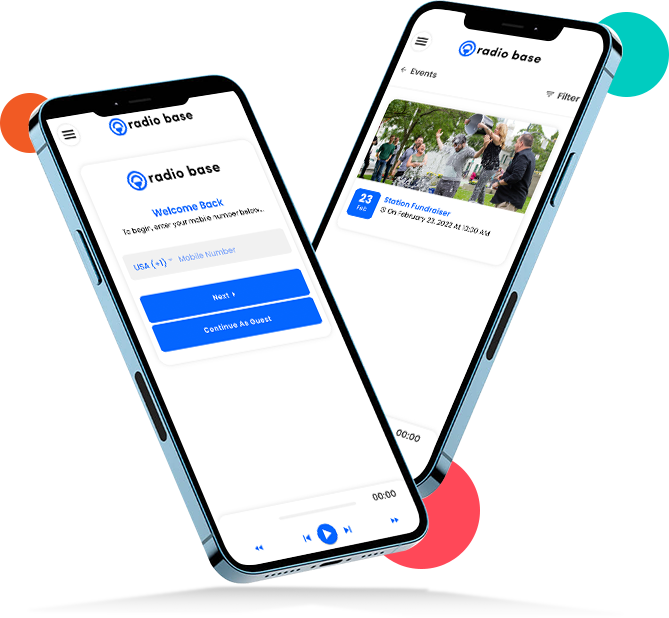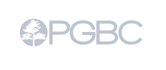 Connect people all over the world with real-time radio
Radio Base, with its management platform and extensive suite of tools, helps you gain a bigger audience, deepen your connection with listeners, and grow your stations through contributions.

Reach more people by live-streaming your radio station or organization through the app. Host shows, podcasts, videos, and more.

Strengthen the connection between you and your listeners through thoughtful interactions using Radio Base's customer relationship management system.

Manage, publish, and distribute your content with unlimited cloud storage--from sermons to podcasts to blogs!

Offer your listeners a way to contribute conveniently online, through your app or website, and see your station grow.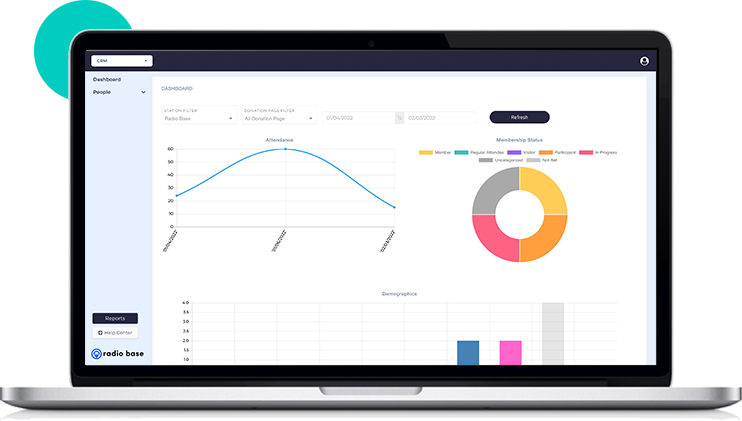 Make a greater impact with your programming
Bring the best of your live broadcast to an on-demand audience.

Meet your audience where they are at any time.

Be present on every listening device.

Offer advertisers more targeted advertising.

Get the most mileage for your content.
Future-proof your radio station for the digital world
Radio is rapidly going digital. More and more people prefer listening to their favorite broadcasts at their own pace, on their time, and on the device they prefer.
Digitizing your radio broadcast lets you meet your listeners where they are. You can even share live content at a later time, so your listeners don't miss a beat.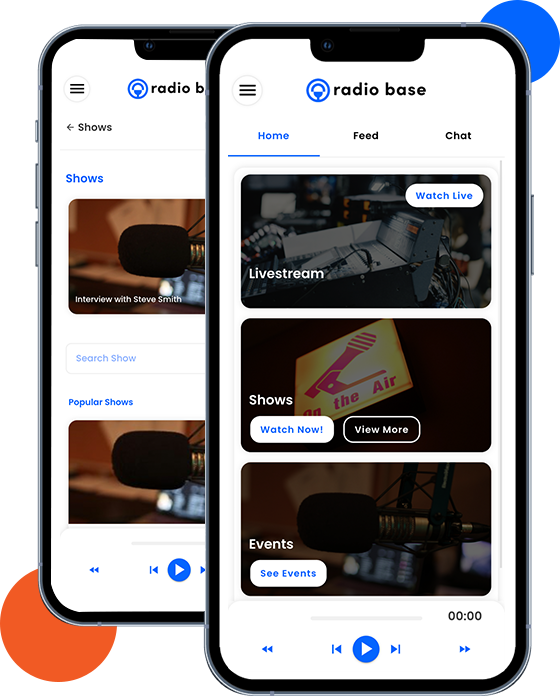 Build your station presence free with Radio Base
Future-proof your radio station and start broadcasting today–listeners all around the world are waiting.
All Radio Base users are sponsored completely for FREE through the generous support of International Scripture Ministries (ISM) and their ministry partner, THRU the BIBLE (TTB).
ISM is uniquely focused on delivering unhindered access to the Bible and its teachings so that every person in the world can have a direct path to Christ--bringing the whole Word to the whole world!

Troy Carl, the founder and President of ISM, brings 35+ years of experience as a visionary leader, technology executive, and pastor. He has a proven track record of leveraging cutting-edge technologies and building lasting partnerships to accelerate and enable ministry efforts to achieve the Great Commission.
In 2010 Troy helped build the world's largest digital Bible platform in over 1800 languages that touches over 600 Million users in 240 countries.


President