Offer Your Content Live With Radio Base's
Listen Live App
From one easy-to-use dashboard, you can build out your station's app and website with features that help you reach new audiences wherever they are. With your Listen Live App, you can go live instantly or upload pre-recorded shows with just a few clicks.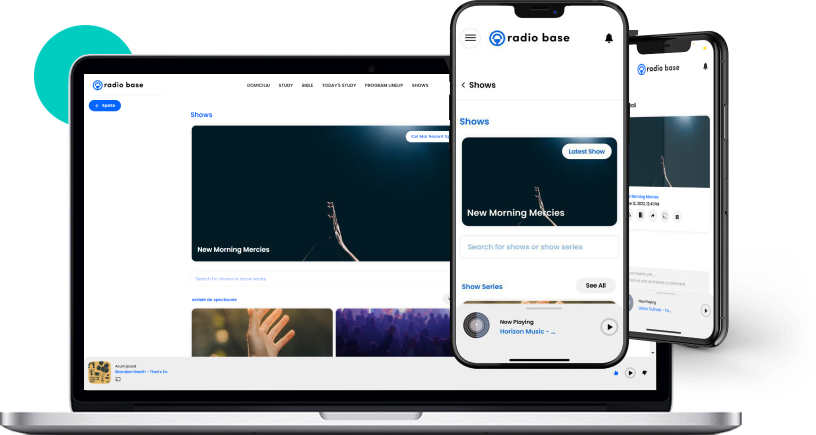 Listen Live App Features:
Explore our integrated modules:
Expand your radio station's impact with access to FREE digital tools, programming, and support.
Thanks to a strategic partnership between International Scripture Ministries and THRU the BIBLE, the entire Radio Base software suite is completely FREE for all faith-based broadcasters worldwide.
Listeners around the world are waiting.